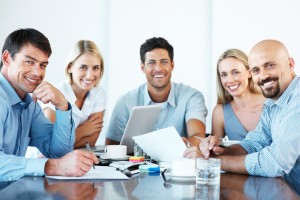 |Corporate Overview
Playful is a training/consulting company that helps people gain versatile communication ability.
We believe gaining confidence in communication is one of the key factors that determines the success of a person and also the organization in which the person belongs.
With globally renowned THINK ON YOUR FEET®, DiSC®, and EQ(Emotional Intelligence), Playful will make it happen.
---
|Services/Solutions
1. Trainings/Workshops
● THINK ON YOUR FEET®
THINK ON YOUR FEET® is an internationally acclaimed workshop designed by Dr. Keith Spicer for making you capable of organizing ideas quickly and present ideas understandably and persuasively.
THINK ON YOUR FEET® workshop, you'll learn 10 frames for structuring your ideas. By the end of the workshop, you'll be able to speak your ideas with CLARITY, BREVITY and IMPACTTM.
Whenever you give a speech/presentation or negotiate with someone, THINK ON YOUR FEET® will be the most effective tool you can rely on!
You can know more in detail about THINK ON YOUR FEET® here.
● DiSC®
Based on a theory established by an American phychologist, Willam Marston, DiSC® gives you a way to appreciate 4 types of people's preference and tendency in communication.
With understanding of DiSC®, you'll be able to communicate with anyone better.
2. Program Development Support
Playful can support various types of program development such as creation of original contents, learning materials (i.e. workbooks, instructors' guides, visual aids) and E-learnings.
3. Global Bridge
Playful can introduce workshops run in 'English' to Japanese corporates and organizations. Playful also can support such workshops as a interpreter.
---
|Profile of CEO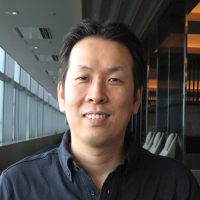 Keigo Takada
Graduated from Chuo Univ. in 1995, Keigo joined Infini Travel Information, a computerized international airline tickets reservation system provider.
In 2001, Keigo had been to the UK for studying MBA at Wolverhampton Business School. He joined Learning Masters International in 2003 and was in charge of instructions and program development. He was the window for business partners in foreign countries and have made a lot of friends and have built relationships through international THINK ON YOUR FEET® conference.
He has established Playful in 2010 and since then, his professional and friendly instruction style has been one of the reasons clients selected him.
Here are recommendations from friends/partners from THINK ON YOUR FEET® network.
"Keigo is a business partner you can trust. He has spent many years designing, facilitating and coordinating workshops. He builds rapport with participants quickly and cares about the learning outcomes of individuals and organisations. I would highly recommend Keigo to any organisation considering his services. You will get the quality you are looking for!"
– Rebecca Stewart, Managing Director, Fuel for the Mind, http://www.fuelforthemindltd.com/ , UK
"I have known Keigo for many years and have found him to be an incredibly professional and personable colleague. He builds strong trusting relationships that last. Keigo knows his subject matter inside out and brings it alive for his participants. I have no hesitation in recommending Keigo."
– Iain Chalmers, Managing Director, The Holst Group http://www.holstgroup.co.uk , UK
"I've known Keigo for many years through my membership of the international THINK ON YOUR FEET® network. He has a great understanding of communication skills and has always been an absolute pleasure to work with and to spend time with whenever I've had an opportunity to do so in various places around the world."
– Clive Lewis, CEO & Co-founder, Illumine Training http://www.illumine.co.uk , UK
"It was both a pleasure and a privilege to meet and work with Keigo. We have met during several international conferences. I had the opportunity to sit in meetings and workshops led by him and I admired his facilitation style. I have also enjoyed talking to Keigo about his experience in delivering training courses which helped me discover both new learning approaches as well as cultural perspectives. Knowledge, warmth and experience are at least three qualities that I discovered while working with Keigo, qualities that recommend him as a great professional."
– Lucian Mihai, Trainer Partner, Interact, http://i-interact.eu/en/ , Romania
|Conversation with Business Partner
                                                                                                                                                                                                                         -Brad Solomon CEO,CTG Group
---
|Contact Information
Please feel free for inquiry and contact!

Address: G1 Bldg. 7th fl., 1-3-3 Ginza, Chuo-ku, Tokyo, Japan, 104-0061
Tel: +81-3-4588-2728
Fax: +81-3-5770-7883
E-mail: info@playful.co.jp